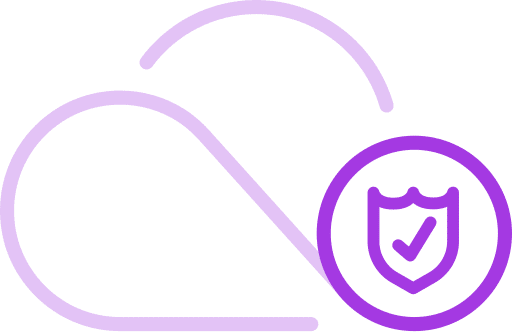 Securing Your Cloud
The rapid move to cloud technology has pushed users, business critical applications and sensitive data outside of the network perimeter. Information security is now needed in places we had never anticipated and traditional security solutions are simply not up to the job.
Intelligent Cyber Security for cloud enabled businesses
By employing a 'prevention first' methodology to cybersecurity threats we can rapidly deliver solutions that will deliver 99.8% kill rate to malicious or weaponised code, deploy an end-to-end managed SOC and SIEM which will start delivering business value within 30 days, and real time ethical hacking services that will ensure your business is ahead of potential problems.
Our security stack enables our customers to do business knowing that they have a robust security partner delivering the very best security posture
Our Cybersecurity Solutions
At NG-IT, we work hard to identify new technologies to address both traditional and new emerging threat methodologies to keep you ahead of the attacker, improve security posture and help reduce the risk to your business. Learn more about how we can help secure your cloud.
Expose vulnerabilities
Passwords, credentials, spreadsheets, apps and databases are all at risk from a wide range of threats. From poor passwords and shared credentials to badly written applications or databases exposed publicly are all on the shopping list of cyber criminals looking to make inroads into businesses. Our experts can perform ad hoc investigations through to full certified Pen Tests.
Expertise and an extension to your team
Our proactive managed security service doesn't just react to problems as they happen, or simply provide you with a SEIM and tools to view and report on your security environment, we work with you to constantly improve your security posture to ensure you maintain compliance, lower insurance costs, and stay ahead of the constantly changing cyber threat landscape.
Slam the door shut
Our technologies can provide a 'prevention first' approach to cyber threats, preventing weaponised code from executing even for devices that are offline, protecting data in flight and stopping a problem before it becomes one. Don't waste time threat hunting, work with our team to show you how to kill 99.8% of threats dead.